Raps Drop Bucks
Chris Bosh led Toronto to an easy victory over Mlwaukee last night , 108 - 93 . Bosh ( 25 pts.,10 reb.) made mincemeat of the Bucks' center, Andrew Bogut , forcing him to comm
it a flagrant foul out of frustration . '
I'm not surprised . He shot me an elbow , and he was doing a bunch of unnnecessary stuff
' said Bosh . The frustration was most likely brought about by the big lead by the Raptors - 20 points in the 1st half . Except for a time that their opponents came close by 8 points , the Raptors had as easy sailing in this game. Maybe the coaching staff of the Bucks told their guys to
rough up
Bosh to throw him off his game . But why use Bogut ? The 3nd year baller from Australia is not intimadating at all. He looks soft because he is muscle
less
. Bogut needs some muscle building hormone .The type that actor ,
Syvester Stallone ,
was caught bringing inside his country down under the other day !

T.J. Ford surprised his former teammates by scoring 12 points in the 1st quarter. He assisted 9 times to complete an all around game . It was always like that . The guy you
gave away
always comes up with his best game against your team . Milwaukee suffered its 41st loss.. It practically dropped out of the running for a playoff spot in the Eastern Con
ference while the Raptors stayed in pla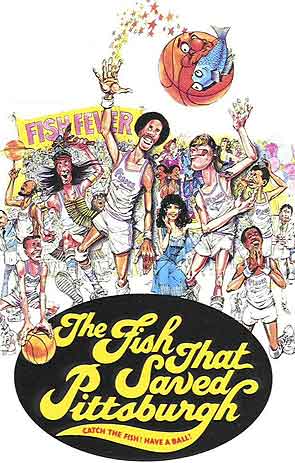 ce at no. 4 (35-29). The Raptors are staying in the playoff for sure. Just like the Penguins are staying in Pittsburgh !
Dr. J : Hey , the casino saved Pittsburgh this time !