Sam Suffering From ADD !
The US media continues the snubbing of the Raptors according to coach Sam Mitchell. '
I look at the news . I look at Inside The NBA . I look at these (NBA programs) and no one ever mentions our names
' said Sam who is known for his grouchiness to the local media. Just this Sunday , in ABC/ESPN's doubleheader , the network ignored the Raptors once again . The nationally televised games in U.S. featured 3 Eastern Conference teams ( the C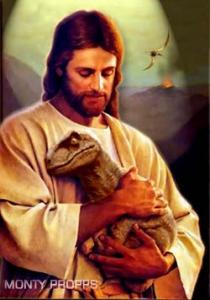 eltics , the Magic and the Cavs ).'
People forget we
beat Boston and they beat us in O.T. at home
' added Sam as reported in today's Toronto Star. What do you expect, Sam ? The C's are big again , the Cavs have LBJ and the Magic team is
magically
transformed to a contender this season by
nice guy
Stan Van Gundy. There you are Sam . You need not have a team with a tradition like the C's or a team with a megastar like the Cavs . The Raps will get the attention of the US media if you are an effective and at the same time a
likeable
coach like Stan VG . Even Jesus will bless the Raptors if you are nice like
President wanna bes
Huckabee or Obama
. Remember , be like Stan VG
and
not be Sam VG.... that is
Sam Van Grumpy
!
'
The NBA is big when the Celtics , the Lakers , the Knicks , the Sixers are very good teams
.' said the ESPN sportstalk radio guy yesterday . He noted many people in the crowd at Orlando wearing Boston's replica uniforms or t shirts with the C's logo in the game between the C's and the Magic. Those T shirts and unis must be leftovers from the Bird era. I even saw a man wearing a Mc Hale uni ! There must lots of the leftovers in the bargain stores all over the Magic Kingdom . But no worry Raptors' fans. At least 2 NBA TV Analysts think Chris Bosh and Jose Calderon are worthy of inclusion in this year's NBA All Star. Sort of . NY Post's Peter Vecsey did not actually include Jose in his reserve list but he said that he has no problem if Jose was named as a reserve. However , Vecsey's co Analyst-Johnson- cited the 2 named Raptors as worthy of being All Stars this year. The Raps will be well represented in the coming NBA All Star to held in New Orleans. Aside from CB4 and Jose in the All Star game , there is Jemario Moon in the Slam Dunk contest , Jason Kapono in the 3 point Shootfest and Bargs with the Sophomore team . Oh , I almost forgot . Derrick Martin will be there too . DMart will represent the Raps in the
Are You Tall
er Than A 5th Grader
contest
!




Martin
:
No way Jose . You cannot steal the ball from me .LOL.


Jose
: Of course , Estupido. The ball is glued to your hand . Grrr.