GEMario Or _Emario Moon ?
Everyone in Raptorland is happy that B.C. found a gem in Jemario Moon. I am not sold out yet of this guy's longetivity and overall talent. Moon can't shoot from the outside. Absolutely no 'J' or jumpshot. If Jamario wants to be like the real thing , he should work on his outside shot. I wondered how Jamario averaged 27 ppg in the D league . All layups and dunks maybe ? For him to be taken seriously by the opponents , Jamario needs to be able to shoot from the outside. He needs to practice 600 shots a day like ex Net Mickey Moore did 2 summers ago. Moore became a great mid range shooter last season which helped the Nets execute the pick and roll effectively as they showed when they beat the Raps in 6 games of last season's playoffs. The improved offense by Moore led him to get
moore
money in his next contract thi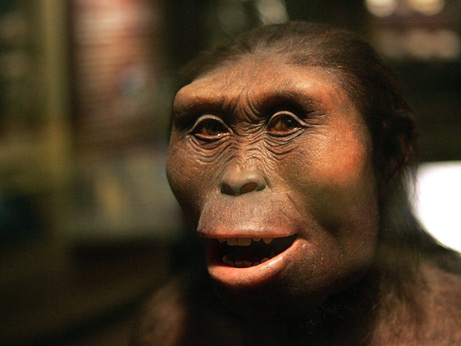 s time with the Sacto Kings. Actually , Jamario posseses a nice looking jumpshot. Definitely easy to the eyes than to the guy he is compared to by teammate Anthony Parker - Shawn Marion . Marion as shown here on the right (before a game makeover) together with Atlanta's Childress are founding members of the ' Ugly Jumpshooters Club '. Marion though is a deadly shooter even from the 3 point range as he displayed in Wednesday's game. If Jamario , improves his 'J' , I would not call him E
mario
(no 'J') anymore . Maybe , I'll call him Ja
Marion
!
Another thing about Jamario is his lack of respect for the NBA and its players. Jamario said before that '
there is not much difference between the play in the NBA and the CBA .
Huh ?
Last night's game gave him a sample of the kind of plays in the big league.
The kind that KG dishes everynight instead of the un
kind
that produced a puny 2 points ( on 1 of 6 shooting ) vs. the Celts. There is still 'Sheed , Josh Smith and a long trip to the West on schedule ,
Rook
. Show me that you can close to your minor league average and maybe I will believe you . '
KG wanted to win even every practice game when he was in Minnesota . He once scored 50 points on me
' said Garnett's former teammate and Raps' coach Sam Mitchell last night. '
He made me better
' Sam added.
As a player not as a
coach !





Sam
: Are you talking to me ? Are you talking to me ? That's my bast impers
onation of Bob De Niro .Only , I'm Mucho Dinero now
!