The Brawl In The Garden , Eh !
1. The latest melee in the NBA Saturday night involving the Knicks and the Nuggets raised concerns to sports lovers in the US but hardly a notice north of the border . At least , based on the reactions of 'hockey reporters' at the TV sports show , Sports Reporters , which is shown at TSN every Sunday morning. Hockey is so used to nightly bouts of real fighting that NBA fights look more like lots of posturings than fights . Oh yeah , Carmelo Anthony threw a punch (?) then ran away !
2. Anybody notice that Phoenix Suns' Boris Diaw looks like a younger version of Barack Obama , the rock star of the political world . Obama ,who loves basketball , said during his swearing in as a US Senator '
I feel like a 1st round draft choice in the NBA who finally get to set foot on the court after months of hoopla and hype
'. Obama mania is for real . His commercial done for an NFL team ( Chicago Bears ) was a big hit especially to the young people .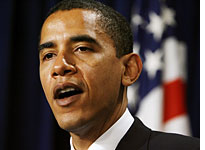 3. Vince Carter is at it again . VC was launching nothing but howitzers in the Nets' game versus the Pistons last Saturday . In fact , in a prior game against the Raptors , he did the same . VC scored 12 points in both games which New Jersey lost . Nets TV man Merv Albert asked '
why not drive to the basket , Vince ? '